Queensland Rugby League has announced the intention for the redevelopment of part of the QEII Stadium to provide a Centre of Rugby Leauge Excellence for the Queensland State of Origin Teams and provide a state of the art headquarters.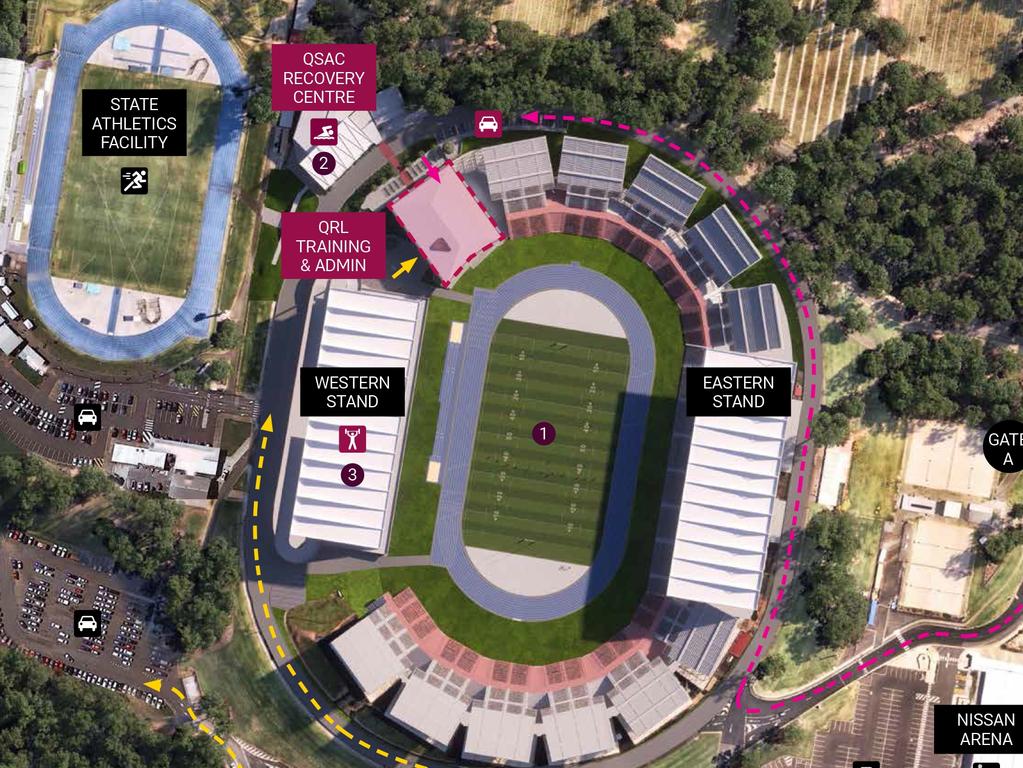 As reported by the courier mail, the $32 million centre will provide for Queensland matches with New South Wales in the State of Origin series. Queensland Rugby League believes the new headquarters will provide the players and organisation with the best preparation for matches.
The facility will be similar to that provided by Cricket Australia and Queensland Rugby Union, providing an all inclusive state-of-the-art training facility with an administration area to provide the foundation for stronger rugby league teams in Queensland.
After the Brisbane Floods 2022 affected the QRL office, there has been an urgency to find a new home, with the feasibility study for a $32m headquarters to ensure Queensland is prepared with the sufficient resources to compete every year.
Project Details
– Demolition of a portion of the existing northern grandstand
– 660sqm indoor field for drills
– Full-size outdoor NRL field inside QSAC's 10-lane athletics track
– Physio and medical examination rooms
– Premium changerooms for the Origin teams
– Open plan offices and boardrooms for administration staff.
– Existing World-class gymnasium facilities and Hydrotherapy pools
– 18 month design and construction process
– 2024 Opening
Rohan Sawyer, QRL chief executive outlined the proposed development would be built within the QEII stadium.
"With this facility, people will know when you walk in, this is the home of the Queensland Rugby League and the mighty Maroons".
"We are looking at creating a high-performance facility that is the home of the Maroons and an asset for all Queenslanders," Sawyer said.
"Where our home is currently based near Suncorp Stadium, we are just an office building, we don't have anything from a football-facilities perspective.
"We are trying to create a home that can be basically a one-stop shop – an administration base and a rugby league education facility, focused on our male and female Origin teams and bringing the Maroons into one location during the Origin series to train and prepare.
"It would be a huge shot in the arm for Queensland Rugby League. It creates a strong centralised home in what will be one of Australia's biggest sports hubs come the 2032 Olympics in Brisbane."
"In terms of eligibility (for Origin), Queensland has 20 per cent of the NRL, while NSW has 40 per cent. They have twice as many players to choose from".
"It's vital we keep pace with the NSW Blues. We are already disadvantaged when it comes to representation numbers".
"So it's important we have the resources and facilities to develop our next wave of players".
"Because we have a smaller base to choose from, whatever we can do to improve our players through high-performance can only be a positive thing", said QRL chief executive Rohan Sawyer.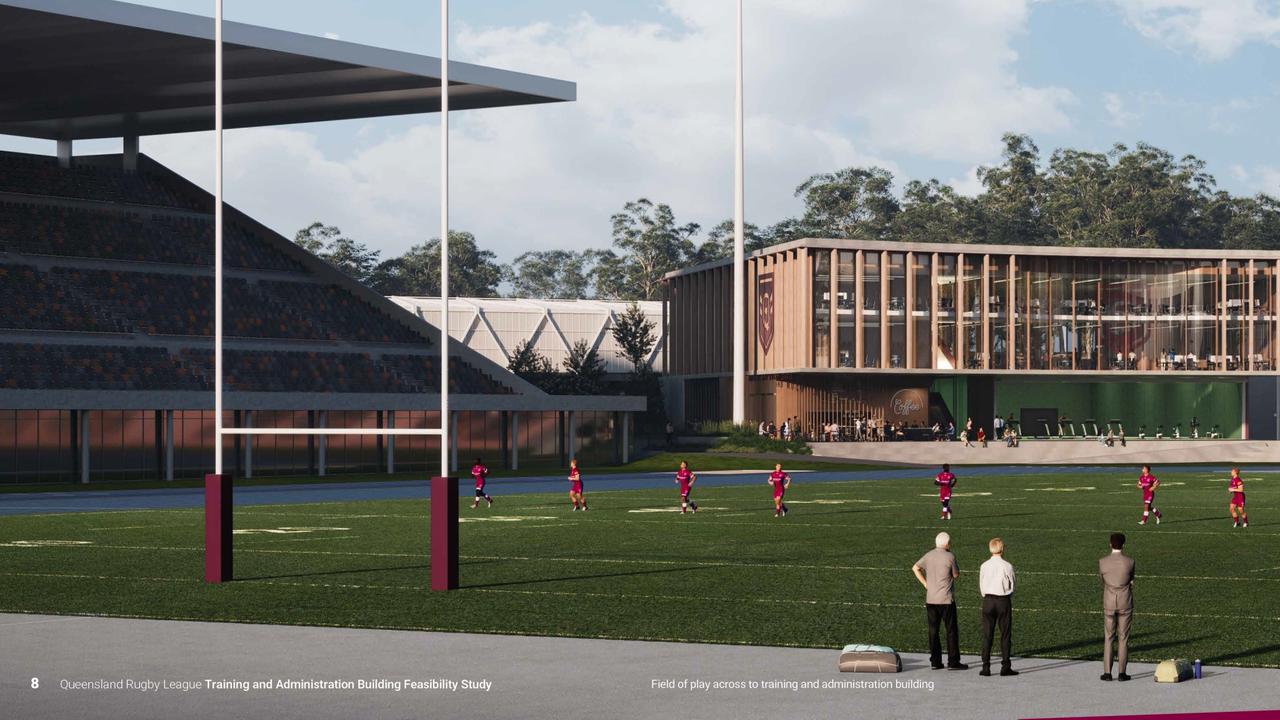 The Centre of Excellence is based at the Queensland Sports and Athletics Centre (QSAC) in Nathan and integrated into the location with an existing grandstand to be demolished to facilitate the proposed Centre of Excellence.
"As we push towards the Brisbane Olympics in 2032, it will be the biggest sports hub in Queensland and we'd love to be the professional sport out there supporting it.
"The NSW Origin side has their own headquarters. We've had a 10-year relationship with the Queensland Academy of Sport, so we can be positioned perfectly in a sporting hub where we can access world-class facilities and the best physios and sports scientists".
"All our Queensland junior age teams would also use the facility".
"We would be granted the existing land to build the facility and we are now in negotiations with the Federal and State governments to help secure funding for construction".
"The QRL and NRL have contributed $1 million so far to kick the project off and we're looking for State and Federal funding to complete the project".
"This is the way of the future for Australian sporting teams. Nearly every NRL team will have a set-up like this and I've spent a bit of time having a look at a few of the AFL clubs, I went to Carlton a few weeks ago to have a look at their set-up.
"It is a chance for the QRL to create a cultural fit between administration and high-performance.
"There may be 17 players that take the field for an Origin game, but there are 100 staff that sit behind in the background making it all happen. Once you get that connection, you create a powerful culture for your business, said QRL chief executive Rohan Sawyer.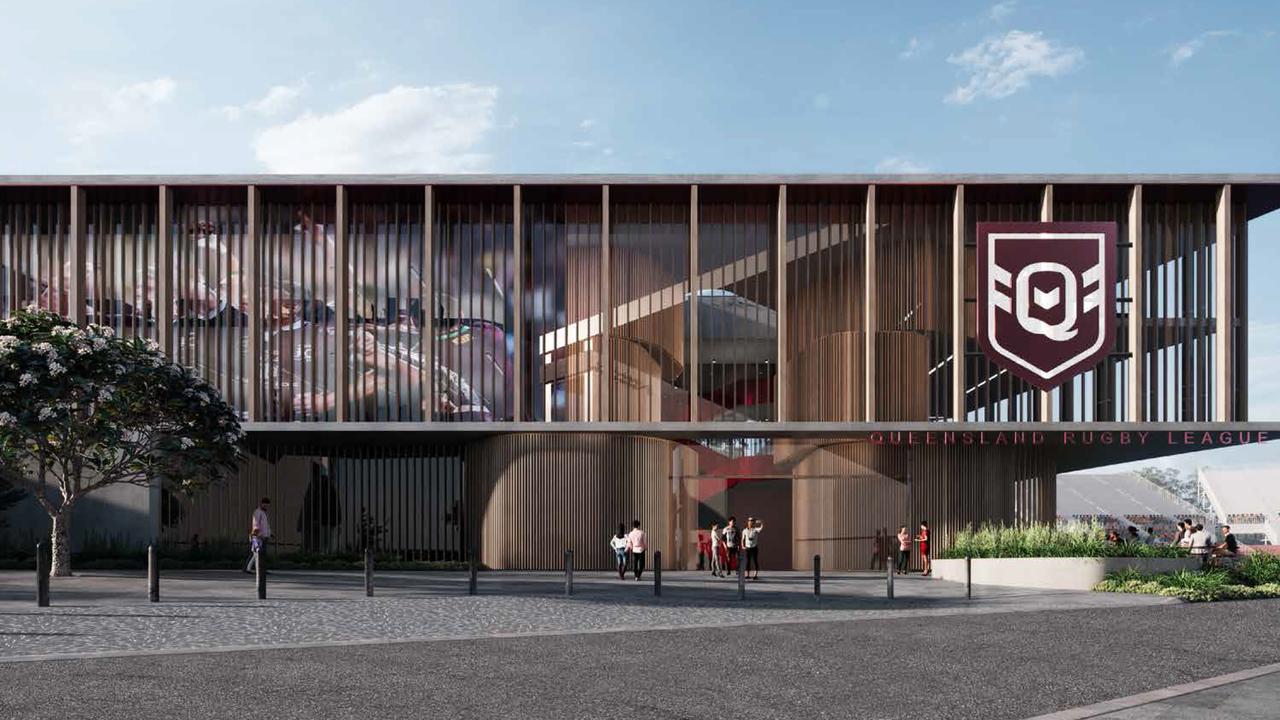 Government Funding
– $1 million commitment by the QRL and NRL
– TBA commitment by the Queensland State Government
– TBA commitment by the Federal Government
We encourage you to like the Your Neighbourhood Facebook page, to be updated on other projects or developments.
Source: Information, Drawings and Images
All article information is sourced and available for review from referenced locations.
– Media Release: QRL chief executive Rohan Sawyer to News Corp
– Images: QRL provided
– Interactive Image: Google Aerial and Streetview
Subscribe to our weekly newsletter

Liked Your Neighbourhood ?
News articles are presented in an unbiased manner from information publicly accessible that include referenced links for the reader to obtain any further information. The facts of the proposed government projects, media releases, school upgrades and development applications are based on the available information at the time of the published date, with information sourced directly from company websites, media releases and development application material. We reference all our information at the end of the articles and promote the creators with website back links.
(Visited 438 times, 1 visits today)